Baby Boomers make up 26 percent of the U. S. population and the demand for senior-friendly fitness centers has increased in recent years. With many adults over 50 considering the impact of their activity level on their quality of life, there has been a rise of fitness centers being developed specifically for seniors, where the atmosphere isn't overwhelming. It's important to consider the unique factors that come into play when building a fitness space ideal for residents 50 and up, such as the layout and atmosphere, alternative equipment and classes, and the staff that is hired.

Components of Layout and Atmosphere

One of the most important things to include in a fitness center designed with seniors in mind is a calm and quiet atmosphere. By making sure that social areas and fitness areas are separated, this relaxing atmosphere can be acquired. Having a social area is just as important as a fitness area. Many seniors want a place, similar to an appealing cafe setting, where they can chat with friends and feel comfortable doing so. It needs to be an area free from swimsuit-clad members dripping with water.

Fitness Equipment

At a Boomer-focused fitness center, iron weights and ellipticals don't make the list of suitable workout equipment. Equipment that offers air-powered resistance training and cardio machines that are low impact are the most popular and successful options. Having an indoor or outdoor track also encourages cardio exercise. Seniors are less likely to injure themselves when using these alternatives.

Modified Group Fitness Classes

Incorporating a wide variety of group classes in a senior fitness center can optimize their experience. Offer classes that have a low impact on the joints, like yoga. Yoga also helps to increase flexibility, which can help to prevent injuries and improve balance. One popular class that is trending among seniors with disabilities is seated volleyball. When constructing the senior fitness center, consider a pool for aquatics, which will also benefit those who suffer from illnesses such as arthritis. It will enable them to be fit without the strain of participating in activities that inflame their joints.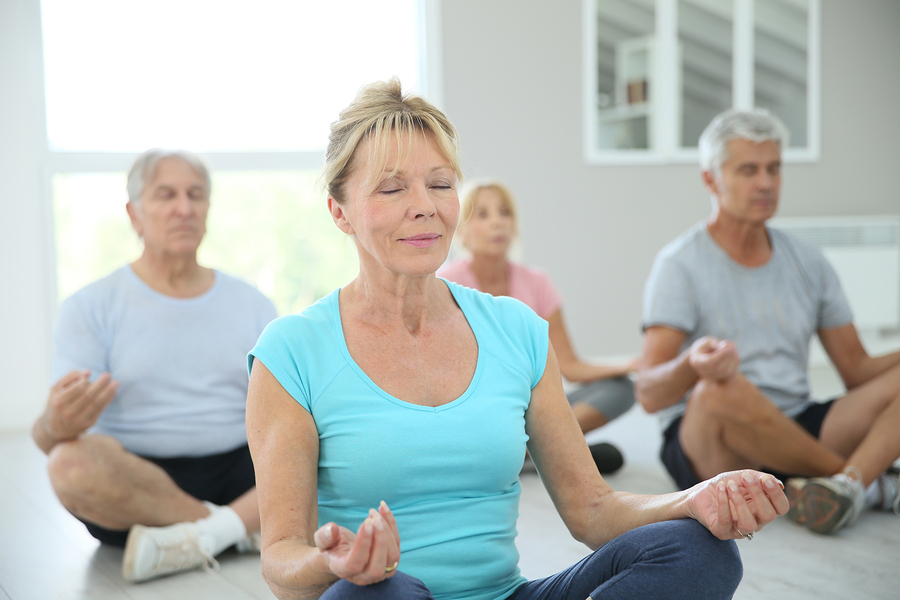 Low impact strength training such as yoga improves balancing and lessens the chances of falling-related accidents.

Qualified Employees

Another important factor that cannot be overlooked in constructing a fitness center tailored for seniors is hiring a knowledgeable staff that specializes in fitness for older adults. They must be able and willing to take the time necessary to familiarize each person with the equipment and make them feel as comfortable as possible. They must also be ready to recognize any physical limitations and disabilities that could potentially harm the members and have a thorough knowledge of the member's medical history, including any medications or past surgeries that could hinder their physical activity and cause injury.



Knowledgeable staff will give members the best experience.

A unique fitness center design must be applied when building a gym that attracts the older generations. By incorporating a calm atmosphere with a good layout, using the appropriate equipment and offering the right classes, and hiring qualified staff, such a fitness center is easily attainable.